In many ways it is a golden age -- or maybe that should be rainbow age -- for gay and lesbian cruisers. LGBTQA travelers are sailing at record numbers, and the cruise industry has begun to actively market to them. This niche market also has more options than ever before when it comes to choosing a cruise. In addition to all the standard sailings available to any cruise traveler, LGBTQA cruisers can also book all-gay charter cruises.
Choosing between a mainstream cruise or an all-gay cruise may seem like a simple choice, but there are actually significant differences between these two options.  Making the wrong selection could easily result in a less-than-fabulous experience. As with any cruise vacation, LGBTQA travelers need to pick the type of sailing that best suits their personalities and interests.
Choose an All-Gay Cruise if…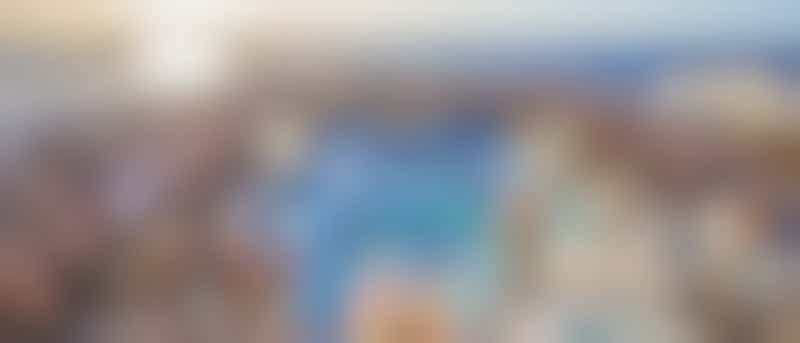 You absolutely love being around other gay people.
You may say you love being around other members of the LGBTQA community, but is that true for being around them exclusively, for days, in a relatively isolated environment? Let's be honest now. If you think an all-gay cruise might be too much, but dread the thought of a mainstream cruise, you might want to consider looking at tour operators such as Pied Piper Travel or Aquafest Cruises, which organize gay-groups aboard mainstream cruises, blending some of the best of both options.
Circuit parties are your thing.
Making sure a cruise's vibe matches yours is important. While not every all-gay cruise is a party ship, the mega-ship chartered gay cruises often have that feel and you need to be prepared for it. Atlantis Events, one of the larger all-gay cruise operators, is especially known for its massive onboard parties that include dazzling light shows and internationally known DJs. This over-the-top party scene tends to be a bit less intense on Alaska itineraries, as well as some sailings in Europe and Asia.
Drag queens are your friends.
The tour operators who charter all-gay cruises generally program much of the entertainment offered during the sailing. Any such lineup will typically include gay comedians, Broadway performers, dance-chart divas and, most assuredly, plenty of drag queens.
You're not afraid to let loose.
All-gay cruises are about being more Blanche and less Dorothy. You will get the most enjoyment out of an all-gay cruise if you are open to letting your hair down and being social. There's always a quiet corner to be found on any big ship, but the premium you pay for all-gay loses its value if you're not taking advantage of the very social settings.
A higher price tag is not a problem.
All the extra fun that comes with an all-gay cruise often comes at a higher price. (Those drag queens need to make a living, too!) This is especially true when you start adding on drink packages and additional fees. However, it is worth noting that many of the all-gay cruise operators do have special deals and promotions -- especially for returning guests -- that sometimes make the all-gay cruises actually less expensive than a mainstream cruise.
Choose a Mainstream Cruise if…
You're fine being surrounded by straight people.
Despite the growing number of LGBTQA travelers on mainstream cruises, you will mostly be surrounded by straight people. The good part is that most of them will be very accepting, and if you do happen to find yourself in an uncomfortable situation, the crew should have your back. In addition, if you are hoping to meet at least a few fellow LGBTQA travelers, most cruise lines sponsor LGBTQA meet-ups as part of the regular onboard programming. Think pre-dinner cocktail reception held during the first day or two of a cruise. In addition, there are online "roll call" services that allow LGBTQA cruisers to share their travel plans and connect with other travelers. Cruise Critic offers such a service as part of its online community for LGBTQIA+.
Children are part of the equation.
The number of LGBTQA households with children younger than 18 is growing, but, unfortunately, all-gay cruises that allow children are rare. As such, you will almost certainly need to pick a mainstream sailing when cruising with kids. Royal Caribbean and Disney are two cruise lines that are especially kid- and LGBTQA-friendly. If you have your heart set on an LGBTQA family cruise, contact R Family Vacations, which specializes in this type of vacation and organizes a few group cruises each year.
You are picky about your itinerary.
Of the hundreds of sailings in a given year, only a few dozen or so are all-gay cruises. This means that if you have a particular route you want to explore, a ship you are dying to sail on or fixed dates that you wish to travel, an all-gay cruise is probably not a realistic option.
You are traveling with straight friends or family members.
Your straight friends and family members are certainly welcome to join you on an all-gay cruise. However, unless your straight travel companions are uber-comfortable in an all-gay environment, best to stick to a mainstream cruise.