Galapagos Islands Cruise Tips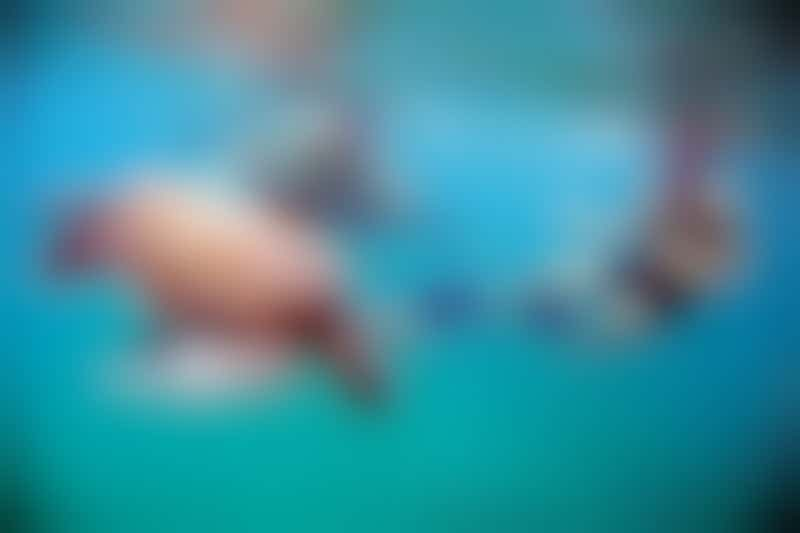 Lava formations on Santiago Island (photo: Lindblad Expeditions)
Whenever you go, there are four pillars of a successful Galapagos cruise:
1. Protection From the Sea and Weather 2. Proper Footwear 3. A Touch of Pre-cruise Study 4. A Means to Record the Experience
Take account of all four, and lovers of wildlife and geology are in for an unforgettable time. Here are a few tips that cover the pillars, as well as two pieces of practical info.
The Packing List: Instead of a blue blazer and oxfords, carry-on essentials include quick-dry shirts, Ziplock bags to protect equipment and a floppy hat to repel sorties from the equatorial sun. Also part of the regimen: sunblock and aloe, should cruisers forget to re-apply the first.
The wind-drawn Humboldt Current can bring with it nauseating, choppy waters from July to December, so be sure to bring motion sickness medication like Dramamine. (Ships will likely carry the stuff too.) Some passengers go with the prescription "Is that a wart behind your ear?" motion sickness patch.
The Galapagos' omnipresent lava is unforgiving. However visitors ramble, they should make sure they're properly shod. Whatever you pick -- hiking boots, rugged sandals -- ensure they're solidly built.
While pests typically don't pose much of problem during high season, bug spray will come in handy during the potentially soggy months of January to March. (There is an exception: wasps, an invasive problem in places like Post Office Bay, are a problem year-round.) Any naturalist worth his DEET will carry bug spray as part of a first aid kit.
Pre-Trip Research: If "Origin of Species" feels too Western Traditions 101, try "The Beak of the Finch," a nonfiction look at a pair of evolutionary biologists who watched natural selection, in real time, shape a colony of finches on a tiny island; "My Father's Island," a memoir written by a woman whose family colonized Santa Cruz in the '40s; and "Galapagos, The Islands That Changed the World," a photo-laden companion book to the BBC documentary of the same name.
Recording The Experience: Though the wildlife remains bizarrely apathetic to encroaching, camera-wielding homo sapiens, a telephoto lens can still come in handy. If you don't want to pay for a lens, like the Nikon 80 - 400 mm telephoto ($1,500+), try renting with a company like lensprotogo. If you do bring the "bazooka" and plan on switching lenses frequently, don't forget the accouterments (like a sensor cleaning kit and something to shield the lens/camera from water). A second splurge worth considering is an underwater camera or housing. If you have a popular brand of camera, there may be an exact fit case option.
Ships anchor offshore of visitor sites, and passengers are then tendered to the landing site in pangas (Zodiacs). There are two types of landings -- the wet landing and the dry landing. The wet landing might involve hopping off the panga into a foot of water. The likelihood of getting a little wet (but not drenched) is high.
Entrance Fee; $100 for Adults and $50 for Children: (plus a $10 fee for US citizens for an INGALA Transit Control Card), to visit the park. It's collected from passengers upon entry. The money is used to fund management and conservation in the islands.