With its mystical temples, floating water villages and lush tropical landscape, the Lower Mekong River that flows through Vietnam and Cambodia is an ideal itinerary for those who've never been to Southeast Asia.
The Lower Mekong is easier to navigate than its northern counterpart, despite some seasonal issues with water levels. Although Vietnam and Cambodia still suffer great postwar impoverishment, especially in rural areas, a significant rise in tourism over the past 10 years has prompted more investments in infrastructure and business in the cities found on Mekong itineraries.
Is it safe to visit? The answer is yes. It might not seem like the Vietnam War and genocide in Cambodia under the Khmer Rouge regime happened that long ago, but the two countries have overcome their political unrest and continue to see growth in tourism, including the cruise sector.
War history is, inevitably, a focus of Lower Mekong River cruise tours. In fact, it's common to see American Vietnam War veterans sailing the itinerary for closure. Despite Vietnam's and Cambodia's grizzly pasts and the poverty that continue today, locals are positive, perseverant and spiritual, and they welcome the chance to share their stories with visitors.
Even with its advantages, the Lower Mekong River is not an itinerary that one can just book on a whim. It requires extensive planning and preparation, and this article offers everything you'll need to know.
Best Time to Go on a Lower Mekong River Cruise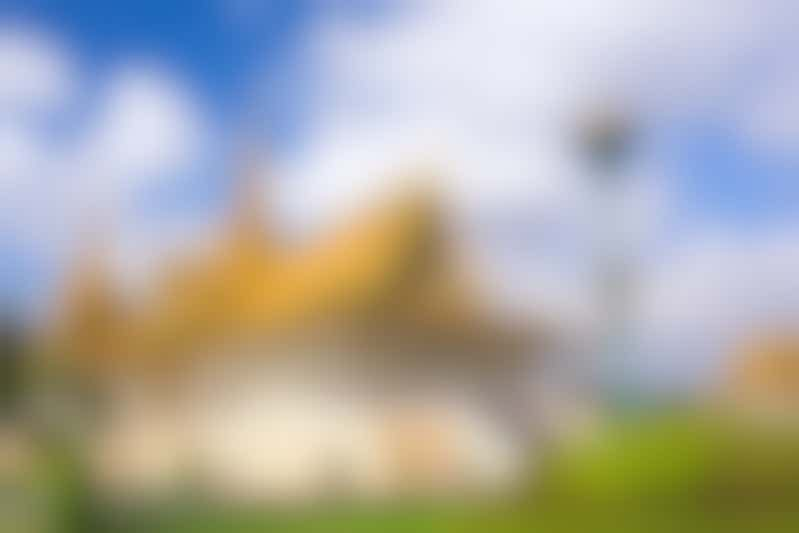 Phnom Penh, Cambodia (Photo: gnohz/Shutterstock)
Lower Mekong River cruises are offered for most of the year, during both the wet season (May through October) and dry season (November through April). Temperatures in the dry season -- especially between November and February -- are technically lower than they are during the wet season, but it doesn't feel like much of a difference, as the region is hot year-round, averaging in the high 80s to mid-90s Fahrenheit.
Each season has its benefits, but the wet season is preferred. Cruising during the wet season means you'll have higher water levels on the Mekong and Tonle Sap Lake (a body of water ships need to cross in order to get to Siem Reap, home of the Angkor Wat temple complex). This means your ship will likely be able to sail the entire route, eliminating the need for hours in tour buses or short plane rides. Rain showers typically last only 30 minutes to an hour, too, so it doesn't make or break the experience.
While you will enjoy less humidity -- and fewer mosquitoes -- in the dry season, lower water levels can mean truncated itineraries (i.e., cruising from Ho Chi Minh City to Phnom Penh instead of Siem Reap) and the need for other means of transportation if the ship is not able to access certain parts of the river.
Note: Itineraries that include Cambodia's Tonle Sap Lake are subject to be modified, as lake levels fluctuate season to season.
Lower Mekong River Cruise Lines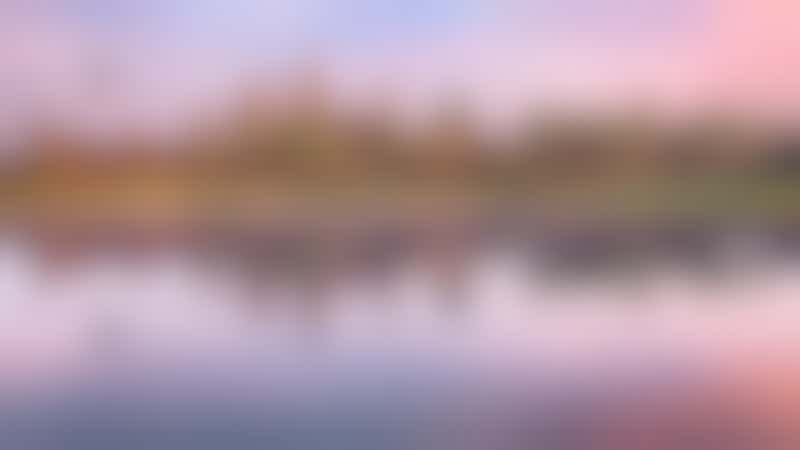 Angkor Wat Temple, Siem Reap, Cambodia (Photo: Lena Serditova/Shutterstock) (Photo:Dmitry Rukhlenko/Shutterstock)
A number of lines -- including Viking River Cruises, AmaWaterways, Avalon Waterways, Emerald Waterways, Pandaw River Cruises, Aqua Expeditions, Uniworld Boutique River Cruise Collection, Scenic, Abercrombie & Kent, CroisiEurope and Vantage Deluxe World Travel -- ply the region.
Lower Mekong River Cruise Itineraries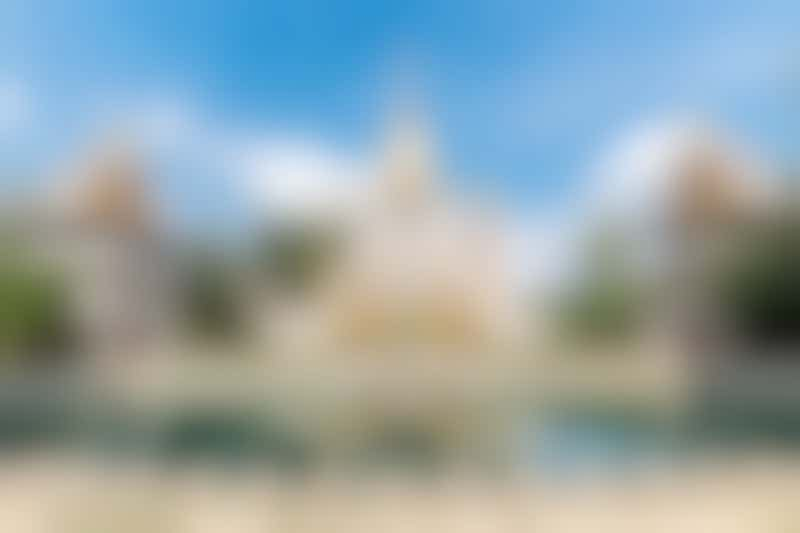 Buu Long Pagoda at District 9, Ho Chi Minh City, Vietnam (Photo: TonyNg/Shutterstock)
Regardless of which itinerary you choose, the Lower Mekong region is rugged and off the beaten path. Ships offer a comfortable and pampering means of exploring it, with stops in both major cities and remote, seemingly untouched villages along the way.
Most cruises are in the 10- to 12-night range, but you can book seven-night cruises and even longer itineraries, such as those offering 18 and 21 nights. Generally, cruise lines offer the option to extend your trip with land tours or pre- and post-cruise hotel stays (if these aren't already included in the package).
Itineraries vary by season, but the majority travel between Ho Chi Minh City and Siem Reap, Ho Chi Minh City and Phnom Penh, or Ho Chi Minh City and Hanoi. Some lines offer slightly different routes. For example, Avalon Waterways offers an extended trip to Bangkok, Thailand, while AmaWaterways sails between Ho Chi Minh City and Kampong Cham, a city northeast of Phnom Penh.
Bear in mind the Mekong River does not flow through Hanoi, so cruises to or from this destination require a short flight. Additionally, most cruises to or from Ho Chi Minh City don't actually dock there. Ships stay farther down the river, due to low bridges and power lines under which the majority of ships cannot sail. Avalon Waterways, CroisiEurope and Emerald Waterways are the only major cruise lines that sail directly to and from Ho Chi Minh City. Other cruise line passengers must take a bus from the city to the ship.
It's also worth noting that, unless the Tonle Sap Lake water levels are favorable, ships can't sail directly to Siem Reap. Depending on where the cruise ends, passengers either need to fly from Phnom Penh to Siem Reap or drive from Kampong Cham. Necessary transportation is always included in the cruise fares.
Lower Mekong River Cruise Port Highlights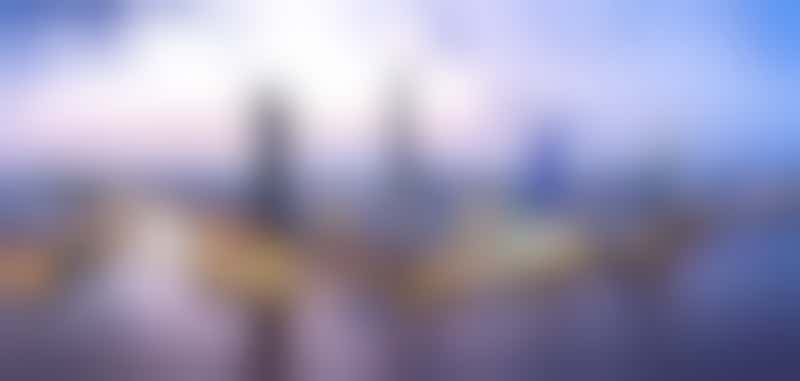 Ho Chi Minh City (Photo: Tonkinphotography/Shutterstock)
Ho Chi Minh City: Formerly known as Saigon (a term the locals still prefer), Ho Chi Minh City is Vietnam's largest city, stealing the spotlight from the capital city of Hanoi. It's a unique mix of cosmopolitan and quirky, as luxury hotels and high rises clash with bustling markets comprising both government-operated and private vendors. (Vietnam is a one-party communist state with a private sector.) It's rich in Vietnam War history, and French influences that stem from the "French Indochina" days can be found throughout the architecture and food.
Siem Reap: Best known as the home of Angkor Wat and other iconic temples, Siem Reap embodies the "new" Cambodia -- one that represents strength, growth and prosperity. The city, once overrun by the brutal Khmer Rouge regime, now thrives with a vibrant downtown area, fabulous dining scene, myriad hotels and a riverwalk lined with artisan shops and cafes. On Lower Mekong cruises, it provides a fun base from which passengers can explore the temples, the most iconic of which are less than 20 minutes from downtown.
Phnom Penh: Phnom Penh, Cambodia's capital city, might appear a little rough around the edges from the outside, but inside, it's full of beauty -- most notably in landmarks like the ornate Royal Palace and Silver Pagoda. Beyond these photo-worthy structures, however, lies a dark past. From Phnom Penh, cruisers can visit the notorious killing fields, as well as other sites used by the Khmer Rouge during their rule.
Hanoi: Food, art, shopping, nightlife: Vietnam's capital city has a lot to offer, and most of it can be found in the chaotic Old Quarter, where visitors spend most of their time. Unlike Ho Chi Minh City, Hanoi -- the country's second-most populated city -- doesn't have the towering high rises or big-city feel. What it does have is its own French flair and a handful of parks and lakes, where locals go to escape the hustle and bustle.
Kampong Cham: This small, peaceful city, a roughly four-hour drive from Siem Reap, is more than just a stepping stone to get to the Angkor temples. It's where you'll find the twin holy mountains, Phnom Pros and Phnom Srei, and the world's longest bamboo bridge, Koh Pen. Other highlights worth mentioning are the Wat Nokor temple and an array of colorful, colonial architecture.
Small Villages: Small villages make up most of the stops on Lower Mekong itineraries. From floating villages to secluded mountaintop monasteries, these offbeat "ports" offer a glimpse at daily life and culture throughout the region. In these smaller villages, tours will focus more on interaction with the locals, which might include visiting a school to help children practice their English or meeting a local farmer and seeing how he makes a living.
Lower Mekong River Cruise Tips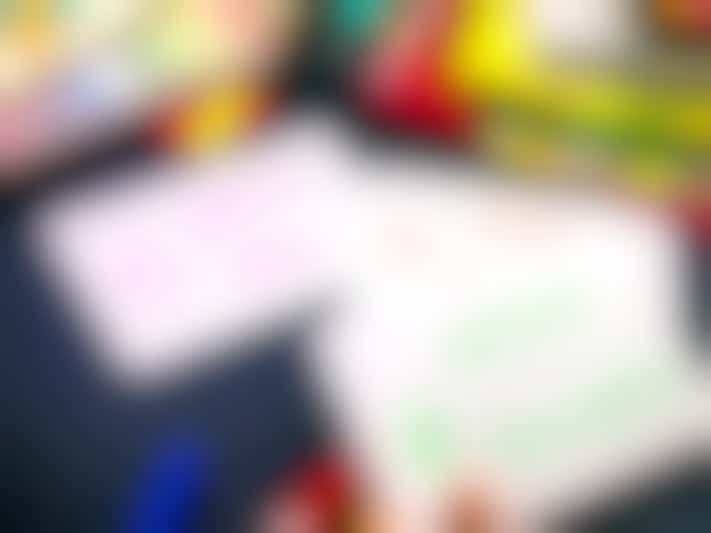 Learning Vietnamese on Flash Cards (Photo: Eiko Tsuchiya/Shutterstock)
Pack appropriately. Light, loose-fitting clothing and a hat are key in a climate that's hot and sunny year-round. You also want to make sure you have clothes that comply with government regulations when visiting religious sites, with items that cover the knees and shoulders. (Note: Scarves are not always sufficient, so make sure you have short sleeves.) Comfortable walking shoes also are a must, as tours tend to require lots of walking, mostly on rugged terrain.
Make sure you've got your vaccines and medications. Visit your local travel clinic to receive the recommended inoculations. Hepatitis A and B, as well as tetanus, typhoid and malaria, are almost always suggested. However, we were told by our guides that dengue fever is more of a concern than malaria, and with a recent rise in measles outbreaks in the U.S., your doctor might also recommend updating your MMR shots. It's also a good idea to bring Imodium or another medication that settles upset stomachs -- a common issue when your body tries to readjust to the new diet and local water.
Be aware of your surroundings. As with many countries, you'll want to be aware of pickpocketing and remain vigilant when walking city streets at night. If you have free time in a port and wish to explore on your own, rest assured cruise lines can help you arrange transportation and offer advice on where to dine and shop if you're not comfortable planning activities on your own.
Practice proper etiquette. Proper etiquette should be practiced out of respect, and most rules apply when visiting Buddhist temples. In addition to covering your knees and shoulders, you should never point your toes toward a monk when sitting down, and always remove your hat when in the presence of a monk.
Learn some of the language. Although it's not required, learning a few basic words in Vietnamese and Khmer will allow you to better interact with locals and also help you get around on your own during free time. While locals appreciate your effort in trying to speak their language, in most cases they will probably try to practice English with you. Always remember to speak slowly and avoid using Western slang and phrases.
Load up on sunscreen. It's important to apply sunscreen before tours since you'll likely spend most of your time outside under the sun. Make sure to apply even if it's raining and overcast, too, as showers typically clear up quickly.
Reapply insect repellant frequently. Especially in the wet season, mosquitoes can be ruthless along the Mekong (more so than in rural areas). Make sure to reapply insect repellant frequently, spraying on top of your sunscreen. If you run out, know that pharmacies are ubiquitous in every city and usually have plenty in stock.
Prepare for a workout. Tours involve a lot of walking, many times on unpaved roads and stairs; you might even have more than one tour in a single day. Couple that with the heat and beating sun, and you're bound to feel even more exhausted. Make sure you're physically able to handle this level of activity. Lower Mekong River cruises aren't the best for people with mobility issues.