St. Thomas vs. St. Maarten: Differences Between the Caribbean Islands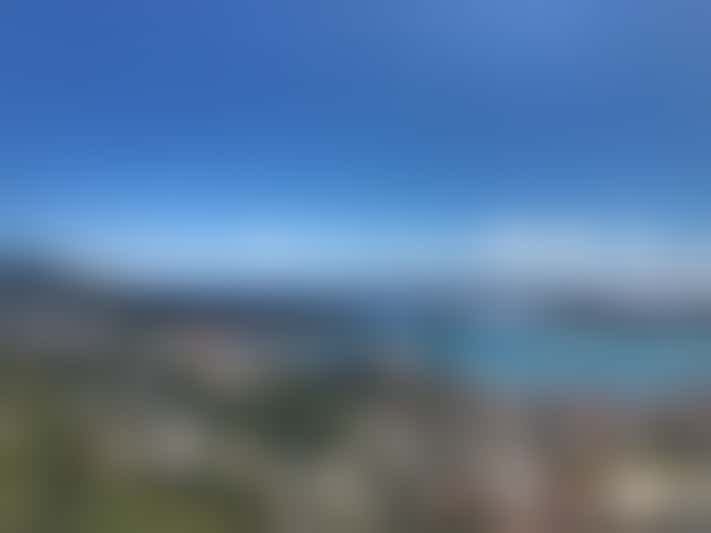 St. Thomas (Photo by Carolyn Spencer Brown)
Because of its French counterpart St. Martin, St. Maarten has a more cosmopolitan vibe than St. Thomas. On the French side of the island in Grand Case, you'll find fantastic food served at small kiosks known as lolos. St. Martin also has several beaches that cater to those who prefer to sunbathe sans tan lines.
While both islands have their share of drinking establishments, St. Maarten has the famous Sunset Bar, where patrons down beers while waiting for jumbo jets to fly dizzyingly close. Meanwhile, St. Thomas has nearby St. John for those who want to escape the crowds on the more heavily populated Virgin Island.
Because St. Thomas receives the most cruise ships of perhaps any Caribbean island, you'll find that it's often the testing ground for the latest and greatest excursion ideas. On our last visit, flyboarding and jetpacking were the current rage; the island also has zip lines, an ice sculpture museum, a marine park, a mountain tram and golf. It's impossible to get bored.
One of the biggest differences you'll notice is the currency. While St. Thomas uses the U.S. dollar, St. Maarten uses the Netherland Antilles guilder, and St. Martin is on the euro. (But don't worry; many merchants use a 1:1 exchange rate, so you won't be penalized by using the higher currency). Plus, many merchants on both sides of the island will accept dollars.