Tournon-sur-Rhone is a Gorgeous Rhone Village Surrounded by Vineyards and Forests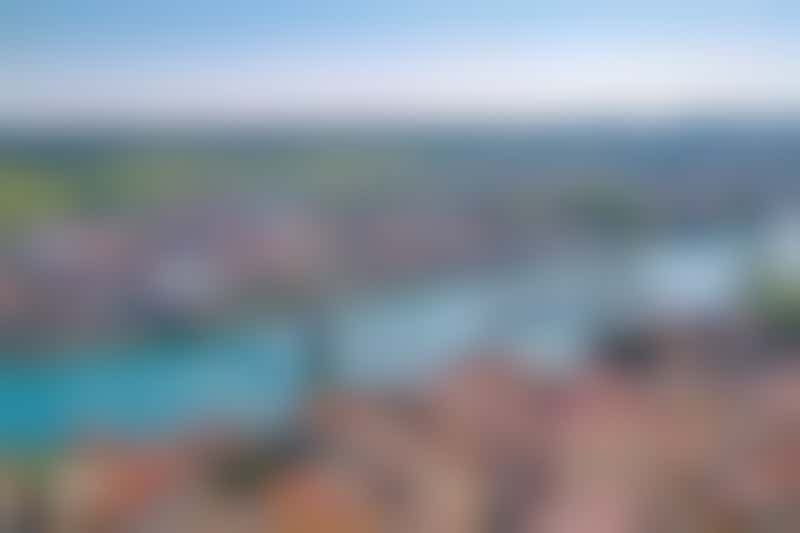 Tain-l'Hermitage and Tournon, France
Overview: This medieval town complete with a modest castle has a relaxed village atmosphere in a narrow valley with forested and vineyard hills rising on either side.
Don't Miss: Viking's included Tournon tour, which takes you on a steam train through the Doux forest and valley. This French historic monument cuts a course inaccessible to vehicles, rumbling through the wilderness before a hand-cranked turnabout sends the train back to Tournon.  
For those wanting a more active excursion, a guided trek winds through the birthplace of syrah, through leafy vineyard views of the Rhône, the town's castle, and your ship. The tour ends with a wine tasting in Tain-l'Hermitage. 
Independent Meanderings: With so much to do in the area, it is easy to overlook the town itself. Consider a gentle stroll around the plaza, by the castle, and across the pedestrian suspension bridge for a sense of this beguiling town.
Further Afield: A day-long excursion out of Tournon takes in the scenic Ardeche River. Stops at a lavender oil distillery and botanical garden explore the region's lavender harvest. Pass by the region's gorge, the "Grand Canyon of Europe," before visiting the medieval village of Vogue snuggled between the river and its cliffs.
A quick stop in the village of Viviers pairs with Tournon for ships sailing either direction. The free tour is worth a post-dinner walk in this relaxed, beautifully-preserved 5th-century town set in gentle mountains.
Hidden Gems and Insider Tips: If you're taking the train, grab a jacket; the journey into the forest is breezy. For those on the vineyard route, make a quick detour to the famous chocolate manufacturer based in the small town of Tain-l'Hermitage Valrhona, when walking back to the ship. The samples at the door will have your mouth watering.  
• Want to know more about first time river cruising? Check out our comprehensive guide.