Explora Serves a Cornucopia of Excellent Restaurants for Foodies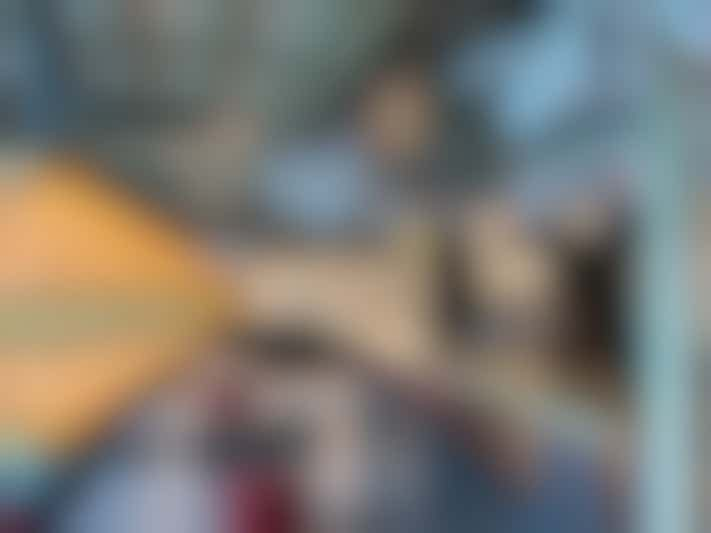 The pan-Asian Sakura restaurant is open for lunch and dinner aboard Explora I (Photo: Jorge Oliver)
Without a doubt, Explora's greatest strength is its culinary offering. The ship has five restaurants included in the price – six, if you count the trendy coffee and pastries venue Café Crema -- and each one is consistently excellent. They're set up thematically, with the décor reflecting the menu on offer.
Foregoing the concept of a main dining room, the ship offers two, side-by-side open seating venues on Deck 4: the French-flavored Fil Rouge and the pan-Mediterranean Med Yacht Club (a not-so-subtle nod to MSC's Yacht Club), which specializes in Spanish, Italian, Greek and North African cuisine. On Deck 5, the steakhouse Marble and Co. Grill and the Japanese-inspired Sakura require reservations and are technically limited to one visit each per passenger per sailing.
Emporium on Deck 11 is roughly the equivalent of a cruise buffet. But made-to-order food stations stretch the concept to make it more akin to a luxurious market where you can fill your plate with delicacies like grilled lobster tail, truffle ravioli or octopus sashimi as well as well-stocked charcuterie, fromagerie, patisserie and boulangerie stations.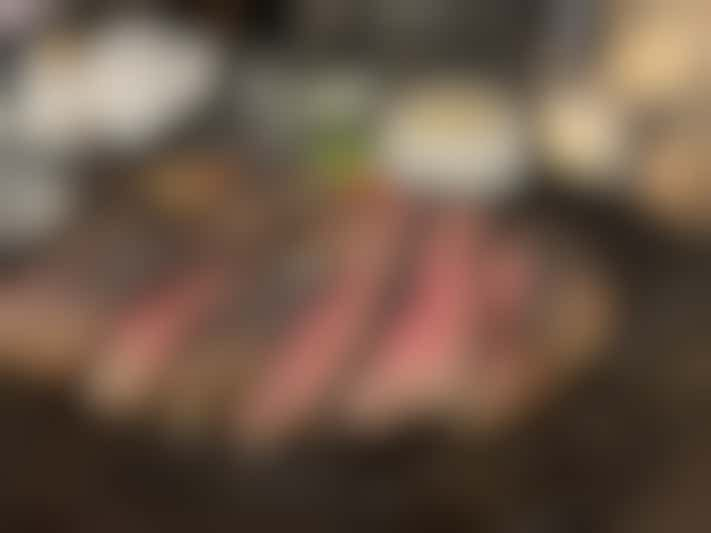 Explora I's Marble & Co. Restaurant is the ship's steakhouse (Photo: Jorge Oliver)
There are two extra cost culinary experiences on Explora. One is Chef's Kitchen on Deck 11, which functions more as a culinary workshop than a restaurant. The intimate space accommodates 12 passengers for a hands-on experience with the ship's head chef. During our sailing, the culinary classes focused on individual dishes or ingredients, like French onion soup and poulette cocotte, Basque pintxos, risotto and mussels.
The second extra-fee venue is Anthology restaurant on Deck 5 – a multi-course experience offering tasting menus curated by Michelin-starred chefs that rotate every three months. On our sailing, Anthology featured the culinary creations of Swedish chef Emma Bengtsson of New York City's Aquavit restaurant.
To call Anthology's décor minimalistic would be an understatement. But it works in service of the restaurant; the concept of having menus curated by different Michelin-star chefs makes Anthology a blank canvas easily adaptable to any cuisine. Plus, the austere white-on-white style places the focus squarely on the food.
While Anthology's elevated experience is on a league of its own among the ship's dining venues, I'd hardly consider it essential. And that's no knock on the restaurant's quality but more a testament to the strength of Explora I's included restaurants and culinary offerings. There is also not much of a difference in price between the onboard venue and the land-based restaurant: a tasting menu with wine pairing in Chef Bengtsson's Aquavit restaurant in New York City costs $285, while the similar experience at Anthology goes for €265 (or €190 if you decline the wine pairing).